Do you have a renovation or construction project in mind? Are you looking for the right coating for your flat roof? Faced with many products, you don't know what to choose? Before investing in the purchase of any coating, it is necessary to compare. This article proposes three waterproof membranes currently popular on the market: elastomer, TPO membrane, and EPDM membrane. They are all high-quality materials.
The Elastomeric Bitumen Membrane
Introduced in the 1970s, bitumen membranes designed with elastomers are gaining considerable importance in construction. They can be substituted for gravel in asphalt roofs. They are two-layer membranes made with a base membrane and a finishing membrane with colored granules on the surface. The installation technique used by the expert is to melt the top and bottom of the membranes with a flashlight to fuse the two into one continuous membrane. This installation method was very controversial as it caused several fires in the 90s. Therefore, a new cold installation technique was introduced. However, it has not yet really stood the test of time.
The Advantages of Elastomer:
This membrane has incomparable longevity. It can last up to 35 years if the roof is installed correctly and ventilated. Its robustness gives it an average lifespan of 21 years.
Its strong resistance to weather and temperature variations is one of its significant assets. It can quickly adapt to the most critical weather conditions.
Its white color gives it a design and original aspect. In addition, it reflects UV rays. It does not absorb heat.
Its ease of maintenance makes it a very popular covering for flat roof homeowners. It requires minimal cleaning. Nevertheless, a fall visit to the roof is necessary as a precaution.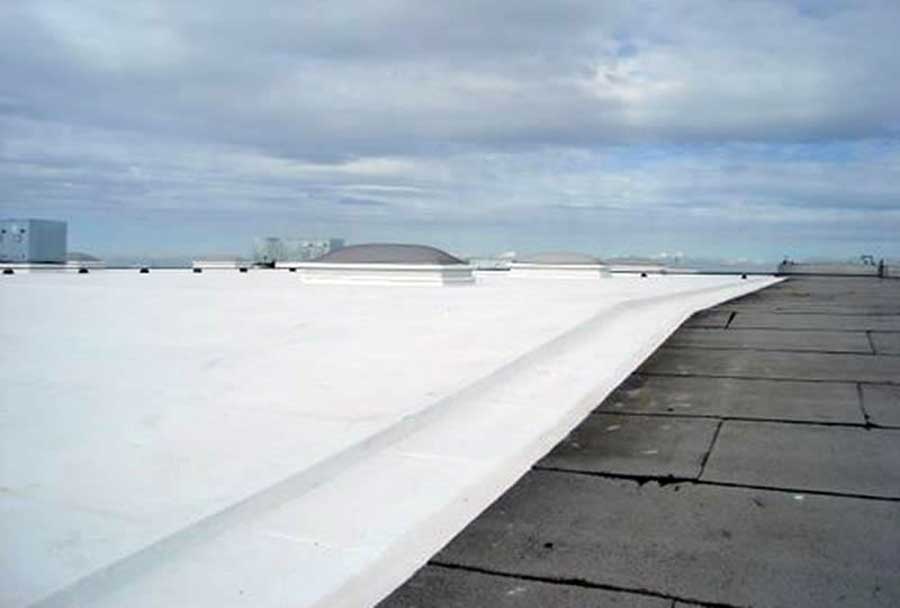 TPO membrane
TPO (Thermoplastic Polyolefin) is popular with architects and builders like elastomer. This coating is a single-layer membrane made from a polymerized combination of polypropylene and ethylene-propylene rubber. It falls into the category of white roofs. Installation is quick and easy. Simply weld the joints using hot air.
Advantages of the TPO membrane:
Like the elastomer, this coating is easily resistant to weather, air pollutants, and UV rays.
It is infinitely recyclable. Opting for TPO is, therefore, an excellent way to preserve the environment.
TPO is highly flexible and resistant to tearing, impact, and perforation, making it very durable. It can last up to 40 years.
Maintenance is only necessary if physical damage caused by branches occurs. In this case, a minimal repair is required.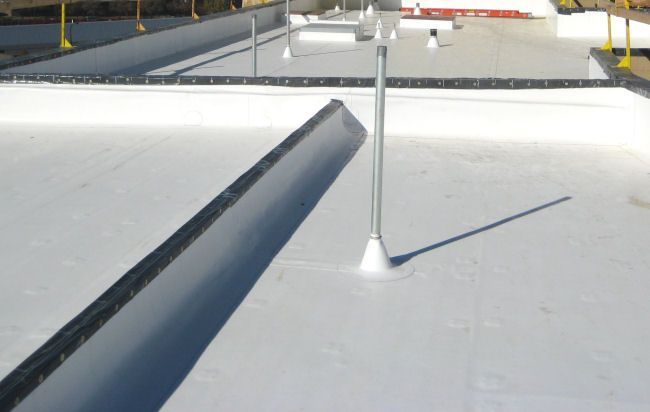 The EPDM membrane
It is a coating made from synthetic rubber, more precisely from ethylene, propylene, and diene monomer. Like TPO, it is a single-layer thermoset membrane that can adapt very well to regions with variable climates.
The advantages of EPDM:
This membrane provides optimal roof sealing as it is highly water-resistant.
Compared to TPO, EPDM is more resistant to tears and impacts. In addition, its elasticity makes it less susceptible to cracks and splits. It is not affected by UV rays, fire, steam, and intense climatic changes.
Available in white or black, EPDM membranes add an aesthetic touch to the roof they cover.
Its greater thickness than that of its counterparts prevents heat loss. An attractive solution to save energy and reduce your energy bill.
It requires very little maintenance. Occasionally, repairing joints due to stagnant water or dried glue will be necessary.