Attic rooms are not the first choice in terms of living space in a house. Indeed, they are often attics that are used as a catch-all. However, you should know that adequately furnished attics can offer you a whole new face. They can be comfortable but also very practical. To revitalize this room, you can rely on several elements. What are the steps to take to modernize your attic bedroom?
Focus on Bright Lighting
If attic rooms had very few fans before, it was because of the idea that some people had of them. As stated above, they are rooms that have the appearance of a dark attic. In other words, they are usually very dimly lit. That's why modernizing this living space requires a considerable investment in brightness. This is a key element in the process. The light allows emphasizing the room and all the accessories that are there. In addition, it gives the illusion of a larger space.
To optimize the lighting, you can enlarge the windows of the room. Thanks to this, you will benefit from natural lighting. However, if there is no possibility of enlargement, you can use your imagination. Opt for lamps with 3-dimensional designs, for example. Not only do they provide excellent lighting, but they are modern and unique. That's all you need to create a warm and cozy atmosphere in your redesigned room.
Use a Sensational Color
In updating an attic bedroom, color undoubtedly holds a more privileged place. Indeed, it is essential because it can revitalize the room's space. Generally, it is advisable to opt for white for living rooms of this caliber. Choose this shade on your walls and ceiling. When the living space doesn't have enough windows, white shades help reflect natural light to give the room more illumination.
On the other hand, you can also combine white with different colors like green, pink, or gold. This creates shades that enhance the decor of the room but also gives a certain charm to the overall interior design.
However, it is advisable not to exceed more than 3 or 4 colors in the attic room. Indeed, it could give an overload effect without considering that this type of space is already relatively small.
If you prefer to do without paint, you can opt for wallpaper. Besides, it adds the modern touch you want to your living room. Depending on your preferences, you can go for patterns that are out of the ordinary, especially 3D patterns.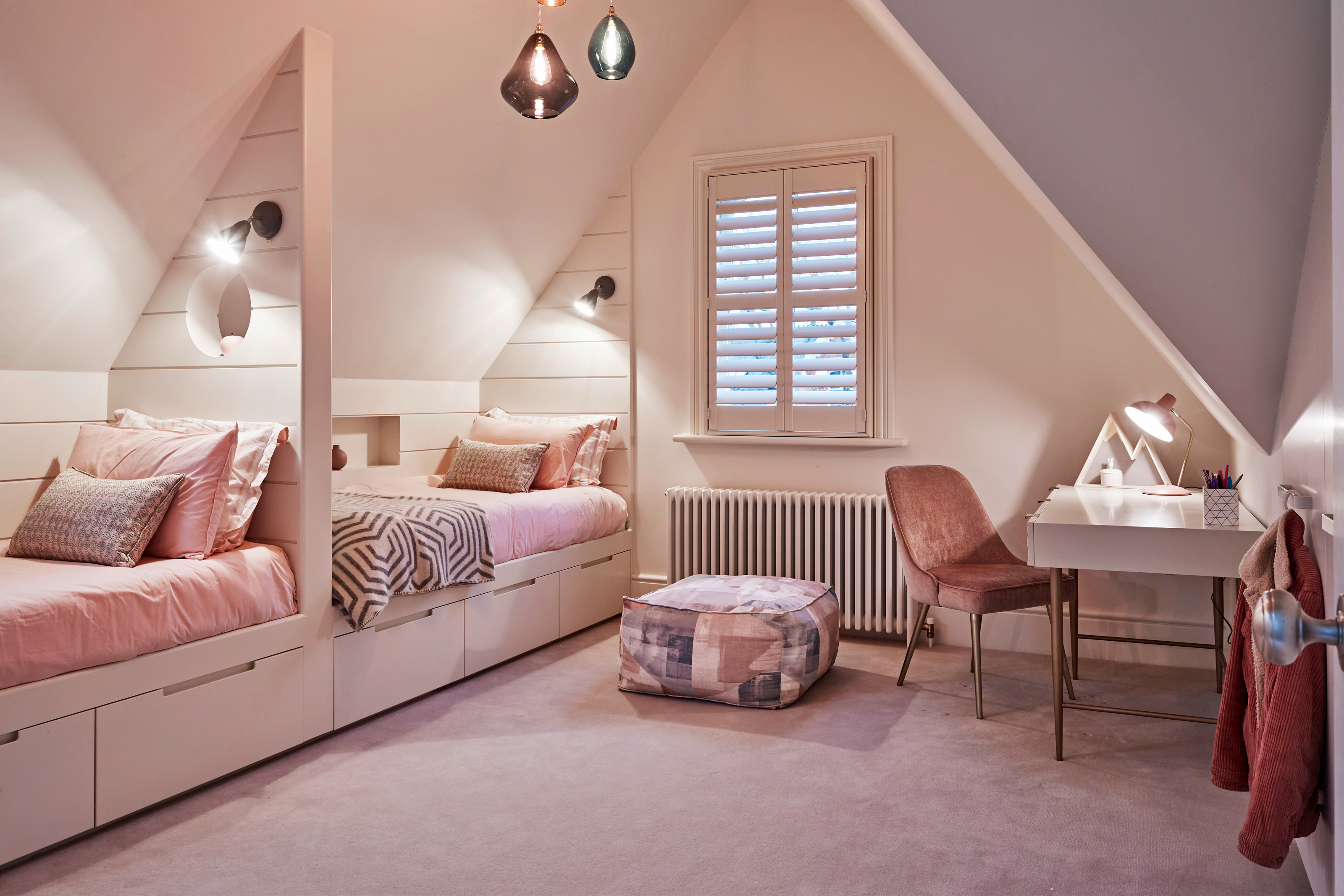 Focus On Bedroom Furniture
In an attic bedroom, you obviously can't choose your furniture as you can in other regular rooms in the house. This is because a certain height characterizes this type of space. Therefore, you need to modernize the setting by considering this fundamental element in the room.
To revitalize the whole, you can, for example, opt for the installation of a small dressing room or a bookcase on the back wall.
You can also rearrange the top by installing exposed beams. These natural hangers bring a touch of originality and a certain cachet to the room.
Focus on Accessories
Modernizing your attic room involves the installation of several accessories. You can opt for curtains or favor the installation of flower pots. It all depends on your desires and preferences.
However, if you have the budget, you can hire an interior designer to give this living space some cachet.