Murphy beds also known as hidden beds are unique and creative pieces of furniture. If you are looking for a bed for small spaces, such as studio apartments where you need to use every corner, the Murphy beds are the ideal option. Designed to fit perfectly on the wall, when closed, they give the illusion of being a closet, making them fit perfectly into the decor. Although the concept is similar, there are different types of murphy beds, which meet different needs.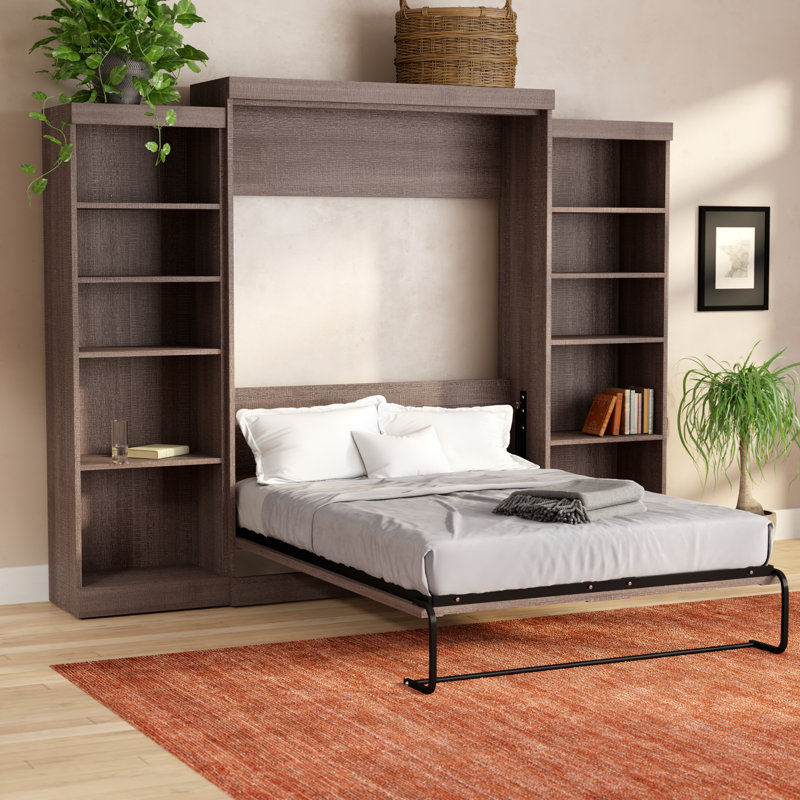 If for reasons of space you need a bed that you can pick up and hide in no time, either because you have a studio flat or because you don't have much space to receive guests, murphy beds are the option for these needs; thanks to its smooth opening and closing mechanism. If you are thinking of choosing the simplest design that looks like a closet, you will have single or double beds. The size can be based to your personal preferences and the beds can be opened vertically or horizontally. Because they are attached to the wall, it is wise to consider the wall's size before opting for a single or double bed. You can even use two separate beds for shared rooms.
Today's designers have succeeded in applying the basic concept of the murphy bed in countless models. You can get beds that just fit into a niche in the wall or complete shelves that house the folding bed in the middle. In the same way, some are shelves and have a desk and additional storage space so that when closed, it looks like a modular piece of furniture with lots of shelves.
The wall units can be designed according to the size of the room and your wishes. Usually, the attached wall unit consists of vertical shelves of the same size on both sides. The lower part of the vertical frames is generally designed as a side table. Besides, the shelves on each larger side can be extended to form a steeper set of shelves. In case you need a study table or computer desk, one side can be extended; in short, you can adjust it as you wish.
Now, the finish for Murphy beds is very varied. For example, you can close it with glass doors, laminates to match the decoration, and cabinet-like doors, although you can leave the shelves open. It all depends on your taste and the budget you have. Explore all the options. You can decide on models that come ready to assemble or contact your trusted carpenter to design a unit at your convenience.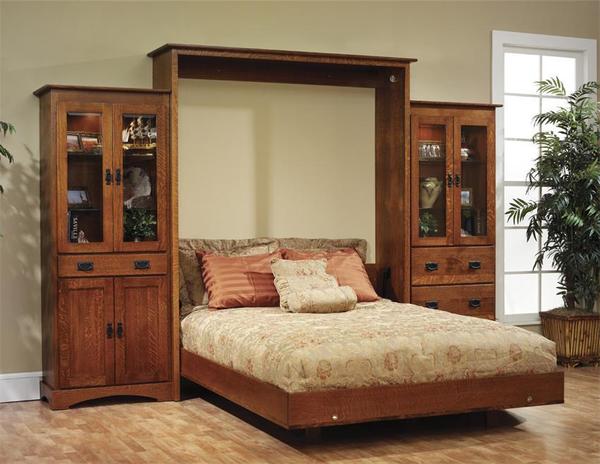 You must evaluate all these points before deciding on any folding bed option that you can find in the economic model. On the other hand, it is worth noting that this has improved significantly over the years, thanks to new technologies and comfort systems.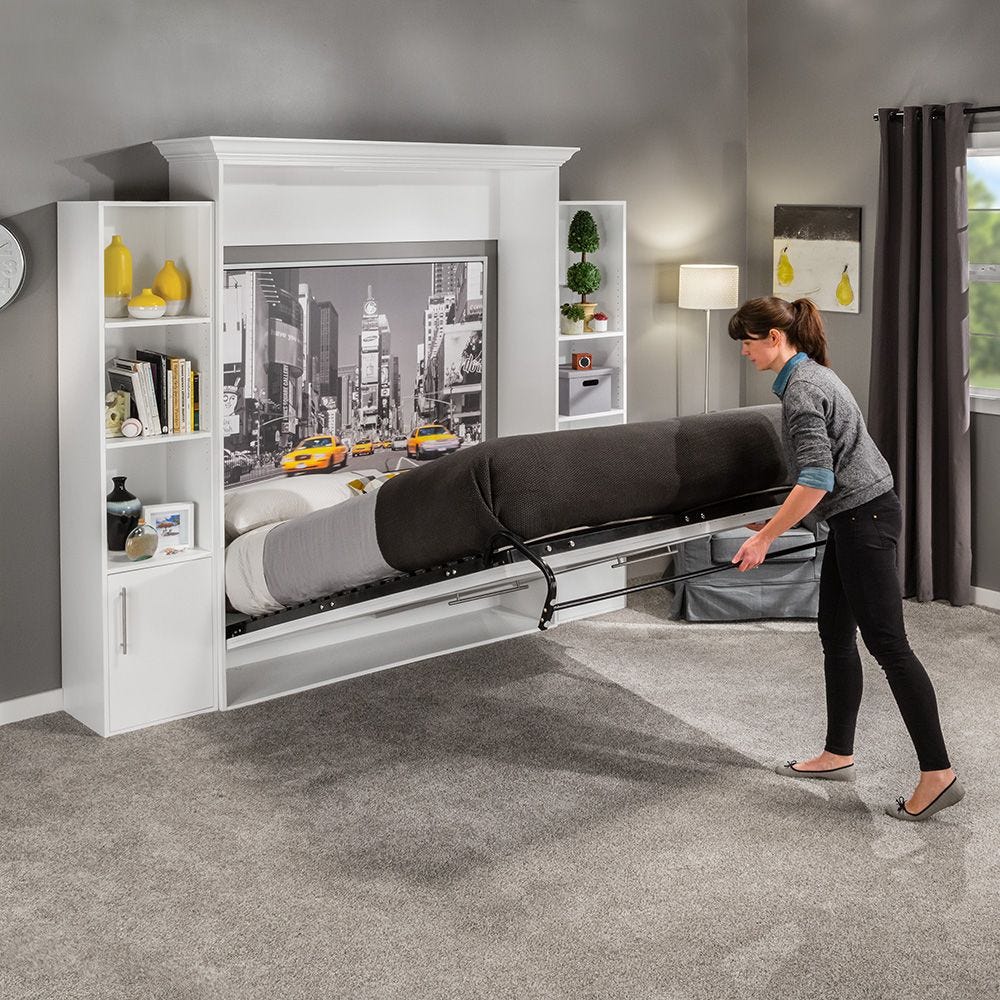 Home is where the heart is. A house becomes a home with its people, their feelings, and their union, and each one reflects the personality of its inhabitants. Who wouldn't want theirs to be more spacious, bright, and homey? Although a large house is the dream of many, you can make the most of small spaces, optimizing all the available space with murphy beds!
If you want to create a convenient, functional, and flexible space, the team at Murphy Beds and Storage Solutions provides custom or pre-built Murphy Beds to ease people's lives. Whether you're looking for a bed with a specific use or need a bed for a small space, their murphy beds can be tailored to your requirements. Contact them for more information!