Decorating with baskets is a great way to create a warm and welcoming atmosphere in your home.
Our suggestions are noteworthy because they can be used anywhere in the house. Baskets are beautiful, durable, and inexpensive. What more could you ask for?
When we think of baskets, we immediately think of natural fibers.
Other materials are being used nowadays, and beautiful baskets made of plastic (great for outdoors), fabric, felt, crochet, etc. are in stores. Their designs are so beautiful that they fascinate us.
Interior Design With Baskets: The Living Room
Surely, your living room will be a delight! Using baskets in this room of the house can add warmth. You can use it to store blankets and plaids when you lie down to rest on the sofa, use it as a magazine rack, or use it for other functions similar to baskets.
Hanging Baskets on the Wall
For a warmer living room decor, choose a traditional African basket and hang it on the wall above the sofa or in the entryway.
You can also design individual baskets or hang a set of baskets on the wall. They would make excellent substitutes for traditional pieces.
Fill Your Bedroom With Baskets
Baskets for decorating bedrooms come in various sizes, so you can find many different solutions. For example, you can use them in your wardrobe to organize all your accessories.
A large open basket can be placed at the foot of the bed to store pillows.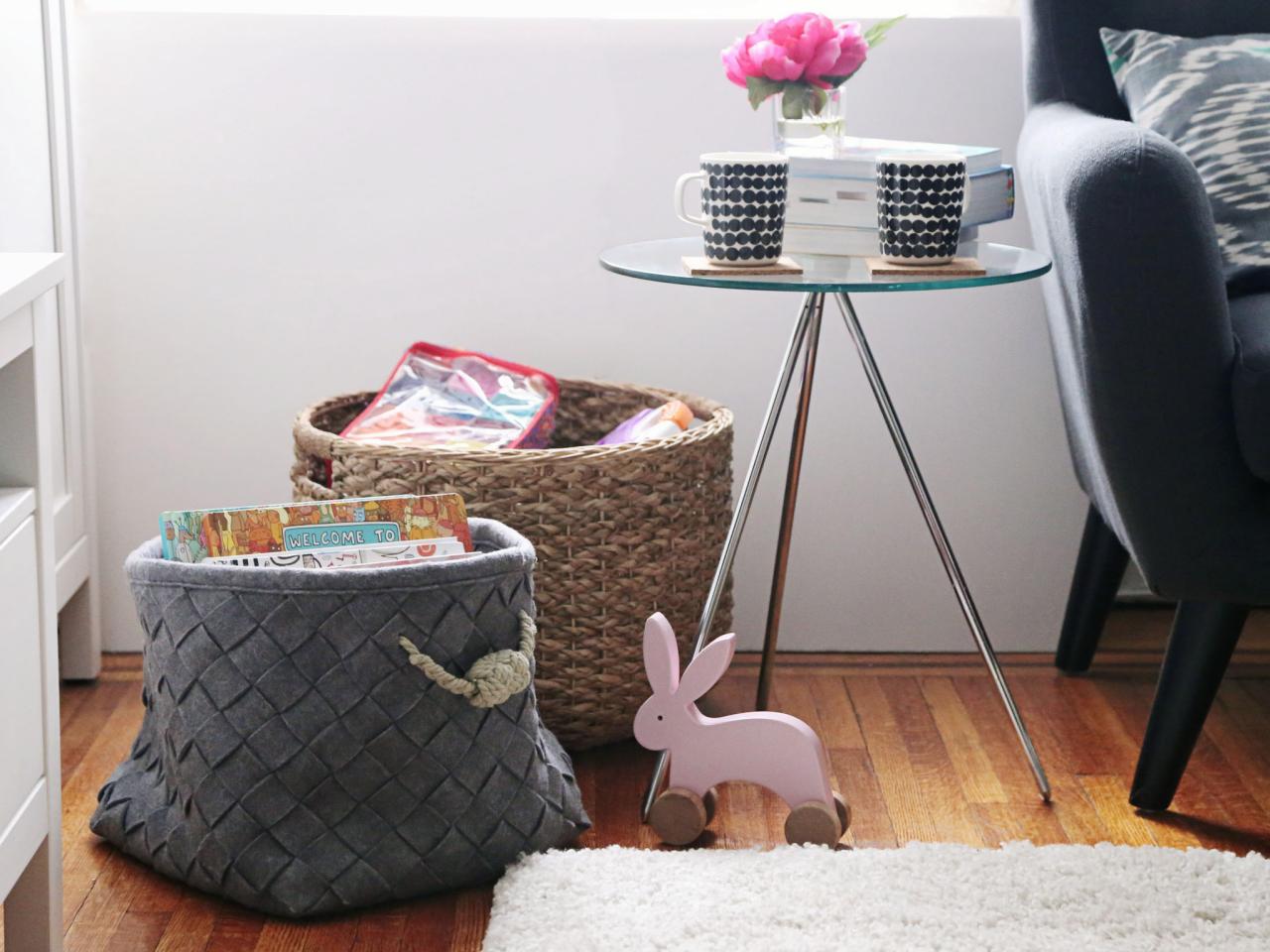 Children's room
To keep your child's vast collection of toys tidy, you only need furniture that can easily store toys. Try to find ones that fit perfectly on the shelves; if you choose colorful ones, they'll look great.
With larger baskets, you can even store your child's stuffed animals.
Decorating With Baskets: Kitchen
Baskets are one of your allies in keeping your kitchen cupboards clean. You can use the larger ones to keep infrequently used utensils and the smaller ones to keep the things you need for daily meals close at hand.
Made of natural fibers, the baskets are very sturdy and airy.
Baskets on Kitchen Counters
Kitchen counters can get messy very quickly. For this reason, there are many baskets for similar items to avoid chaos and decorate the space at the same time.
These baskets are perfect for napkin containers, but they are also great for storing large fruits and vegetables that are ripening.
Decorating with Picnic Baskets
Picnic baskets are great for almost anything. The lid can be closed to hide the contents, or opened to display the basket on a sideboard. Fill it with decorative items for a charming look.
In the Bathroom: Not to Be Missed!
If one room in the house can be decorated with baskets, it is definitely the bathroom. Large baskets with lids are great for storing dirty clothes or clean towels. You decide.
If you have a small bathroom without cabinets, you probably have limited counter space and floor space. Fortunately, there are ways to store what you need in a small bathroom and still maintain a beautiful decor.
Unique storage units, such as baskets or trays, can be placed above the toilet to help make the space quick and easy. You can keep toilet paper, soap, lotions and other necessities in them. You can also incorporate highlights for a more decorative look.
Be sure to use baskets that coordinate with with the style of your bathroom decor. Wicker baskets fit any style of decor, while rustic wooden trays or galvanized buckets look good in a farmhouse or country style bathroom.
Exterior Decoration Using Baskets
You can also display baskets outside your home by placing them in the entryway or using them as vases for flowers. Use your imagination and creativity!
How do you use baskets for decoration? Let us know in the comments below!