With the New Year, many of you may start cleaning up and redecorating your interiors. Did you know that you don't even have to make many changes to freshen up your home?
For example, a new window decoration can often give your living room, kitchen, or bedroom a completely different style than it already has. In this issue, we would like to share some of the trends in window decorating for 2023.
1) Electric Blinds
For example, one trend that you should definitely consider in the new year is electric blinds. More and more people are looking for convenience and comfort in their homes, and electrically operated blinds are very suitable. At the touch of a button, blinds can be opened and closed remotely via a remote control or hub. The motor is virtually invisible, so there is no need to be aware of its presence. The great advantage of electric blinds is that they match any interior and can be selected according to your budget.
2) Decorate Your Windows With Wood and Other Natural Materials
The new year also brings a trend we were so pleased to see in 2022: window decorations made of natural materials. Wooden window decorations are the most popular. This is because wooden roller blinds and Venetian blinds fit very well with modern living trends. For example, earth colors such as rusty brown and beige go well with this type of roller blind. They also work well with other natural shades and fabrics in the home. Think rattan, linen, and bare fabrics.
3) Thick Velvet Curtains in Various Colors
Do you prefer curtains for window decorations? In 2023, you will also see thicker curtains more often, especially those made of velours and other luxury fabrics. This type of curtain not only looks luxurious and elegant, but also keeps the cold out and the heat in. In these times of very high energy prices, this is a great advantage. If you choose romantic colors such as burgundy red or dark green, they will look wonderful in front of your windows. Another key is to combine thick curtains with thin, transparent curtains.
4) Duet Curtains
Duet curtains (double-pleated curtains) are also popular: double-pleated blinds composed of two pieces of fabric give the duet an elegant appearance. A major advantage of this window decoration is its top-down operation, which allows the duet to be hung in the middle of the window. This allows more light to enter the window but keeps the inside from being seen. Duets are made up of two pieces of fabric, which is ideal for heat retention. Duet blinds are both translucent and light-blocking, making them suitable for bedrooms.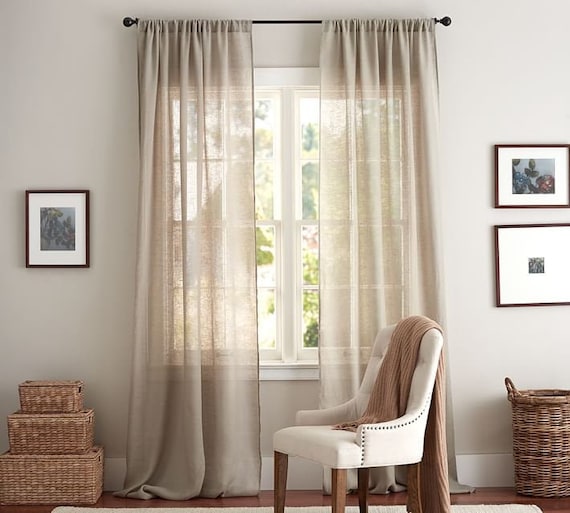 5) Window Film Creates Privacy and Sun Protection
Not a fan of curtains or other fancy window decorations? Window films are a discreet and relatively inexpensive option.
With privacy window film, you can enjoy the full daylight without anyone peeking into your home.
Privacy films are often opaque and uniform. However, you can also opt for decorative window films, window films in different colors, wood motifs, baroque styles, etc. Everything is possible!
6) Aluminum Venetian Blinds
Aluminum blinds give your home or office a modern, industrial look. The blinds offer perfect control of incoming light and view. They are perfect for modern and industrial interiors. Of course, they can also be combined with classic elements. Make sure your Aluminum blinds are custom-made to match the window and interior design of your home.
Do you have any other tips? Don't hesitate to share it with us in the comments below!